This is what a wedding means to me…
It is the most special of days, there is laughter, there are tears, there is joy and there is love. This is a day filled with fleeting moments, where time stands still and two people join together.
I guarantee I will capture unrepeatable emotions that few people will even notice. I don't just use my cameras for this, I use my heart, soul & all that I am.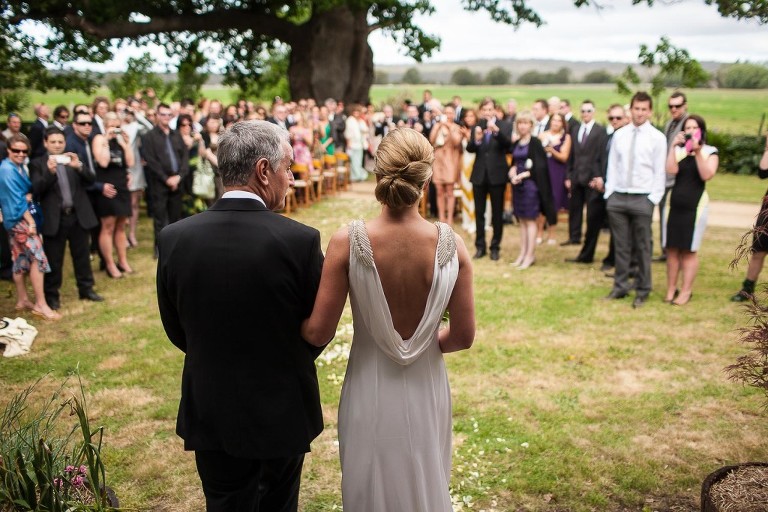 About me
A quick "about me"… my first professional assignment was in 1998 in Alice Springs, I then moved to Cobargo NSW (Bega Valley) in 2001, my home ever since. I have been a full time professional photographer since 2004, this is not just a sideline or hobby for me — I am deeply committed to my art & profession.
In that time I have photographed over 300 weddings in; the desert, the beach, remote bush, snow, tropical islands & major cities, ranging from 2 to 500 people. Although I have extensive experience in the areas of Sport, Landscape & Commercial photography, people are my passion, especially weddings.
My approach to your wedding would be — even though I play a very important part of your day, I don't believe the whole day is about photography! I won't drag you away from your family & friends for a 3 hour "shoot", nor will I be telling you what to do all day long.
I like to be as unobtrusive as possible and not stand in the way of natural moments. I strongly believe in "keeping it real", I love truth & authenticity.
I don't follow the latest ever changing photography fads/gimmicks/props, to do so means your photos are not really "you" and will quickly date.
I want your photos to be more about you than me. Most off all I want to show who you are as individuals & the sum total of you, together — as life partners.
After many years of photographing around 45 weddings a year, I made the conscious decision to limit this. I get hundreds of enquiries every year, but I cap it at a maximum of 10 weddings per year now. Put simply, I am selective about the weddings I say yes to. With little advertising, many couples now come through word of mouth referrals from previous clients and carefully selected high quality wedding vendors.
About you
Below is the type of couples who choose me as their wedding photographer :o)
No "Bridezillas" or "Grooms from Hell", etc.
A couple who are getting married simply because they love each other.
A strong desire for a relaxed happy wedding, that they and all their guests will enjoy and remember.
An appreciation for high quality photography and understand what is involved in achieving my level of quality.
Nice people, who love what I do and welcome me into being an important part of a very,very special day
Pricing
Wedding photography is one of the strangest things you will ever "buy". You are investing a large amount of money, up front, for a service you can't actually see, from a day that has not even happened yet. Being able to trust your photographer is everything.
When you first start looking, the broad range of pricing out there can be confusing!
$0-$1500 — friends, part-time/amateur/newer photographers with poor to average skills and experience.
$2000-$5000 — starting price for full-time professional photographers with good, to extensive skills and experience.
My wedding coverage starts at $2900. As a guide, most couples invest with me between $3500 and $8000, with the majority sitting comfortably in the middle.
If you would like more information & to check availability please use the contact me.